Updated On: Aug 232, 2021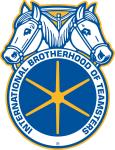 TEAMSTERS JOINT COUNCIL 41
A STRONG LEGACY, A POWERFUL FUTURE.
If this is your first visit or a long-standing member, we welcome you to the Joint Council 41 website.
Joining the Teamsters allows each employee to have a united voice at your place of employment, while never relinquishing personal representation in a private manner.
As a Teamster, and a member of one of Joint Council No. 41's twenty-two (22) locals, you have the support of 1.4 million working men and women and their families nation wide fighting for "Dignity and Respect" at your workplace.
As you will see in following pages our Locals represent hundreds of diverse industries covering a large geographical area throughout the state of Ohio.
Please enjoy our website and welcome to the Teamsters!!