| | | |
| --- | --- | --- |
| | | |
| | | |
| | | |
TEAMSTERS OHIO D.R.I.V.E. ENDORSEMENTS FOR
CUYAHOGA COUNTY
May 6th Primary and November 4th, 2014 General Election
Cuyahoga County County Executive - Armond Budish
Cuyahoga County Council (District 3) - Dan Brady
Cuyahoga County Council (District 7) - Yvonne M. Conwell
Cuyahoga County Council (District 9) - Shontel Brown
Cuyahoga County Council (District 11) - Sunny Simon
Court of Appeals (8th District) - Anita Laster Mays
Court of Common Pleas (General Division) - Michael Russo
Court of Common Pleas (General Division) - Nancy Fuerst
Court of Common Pleas (General Division) - Sherrie Miday
Court of Common Pleas (General Division) - Nancy Mc Donnell
Court of Common Pleas (General Division) - Brendan Sheehan
Court of Common Pleas (General Division) - Robert McClelland
Court of Common Pleas (General Division) - Nancy Margaret Russo
Court of Common Pleas (General Division) - Shannon Gallagher
Court of Common Pleas (General Division) - Deena Calabrese
Court of Common Pleas (General Division) - Joan Synenberg
Court of Common Pleas (Domestic Relations Division) - Rosemary Grdina Gold
Court of Common Pleas (Domestic Relations Division) - Leslie Ann Celebrezze
Court of Common Pleas (Domestic Relations Division) - Francine Goldberg
Court of Common Pleas (Probate Division) - Anthony J. Russo
Court of Common Pleas (Probate Division) - Laura J. Gallagher
Cuyahoga County Council (District 10) - Anthony T. Hairston
Teamsters Blood Bank will be held May 14, 15, 16 & 17, 2014 located at Teamsters Joint Council 41 6051 Carey Drive, Valley View, Ohio 44125. Please see attached flyer for additional information.
Download:

Teamsters Blood Bank Flyer.pdf
Please click on the link in the column to the left under "Scholarship Information" and select Essay Contest.
Welcome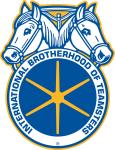 TEAMSTERS JOINT COUNCIL 41
A STRONG LEGACY, A POWERFUL FUTURE.
If this is your first visit or a long-standing member, we welcome you to the Joint Council 41 website.
Joining the Teamsters allows each employee to have a united voice at your place of employment, while never relinquishing personal representation in a private manner.
As a Teamster, and a member of one of Joint Council No. 41's twenty-seven (27) locals, you have the support of 1.4 million working men and women and their families nation wide fighting for "Dignity and Respect" at your workplace.
As you will see in following pages our Locals represent hundreds of diverse industries covering a large geographical area throughout the state of Ohio.
Please enjoy our website and welcome to the Teamsters!!